Skip to Content
Concrete Stamping & Staining
Concrete Staining in Salt Lake City, UT
Brains and Muscle Concrete provides the local area with concrete stamping & staining in Salt Lake City, UT. Our family-owned company has provided home and property owners with beautiful, aesthetically fitting concrete for over 20 years. When we commit to a customer, we remain fully committed until we complete their service. We don't take on any other stamp or stain job until we finish yours to your complete satisfaction. Contact us today for a full consultation.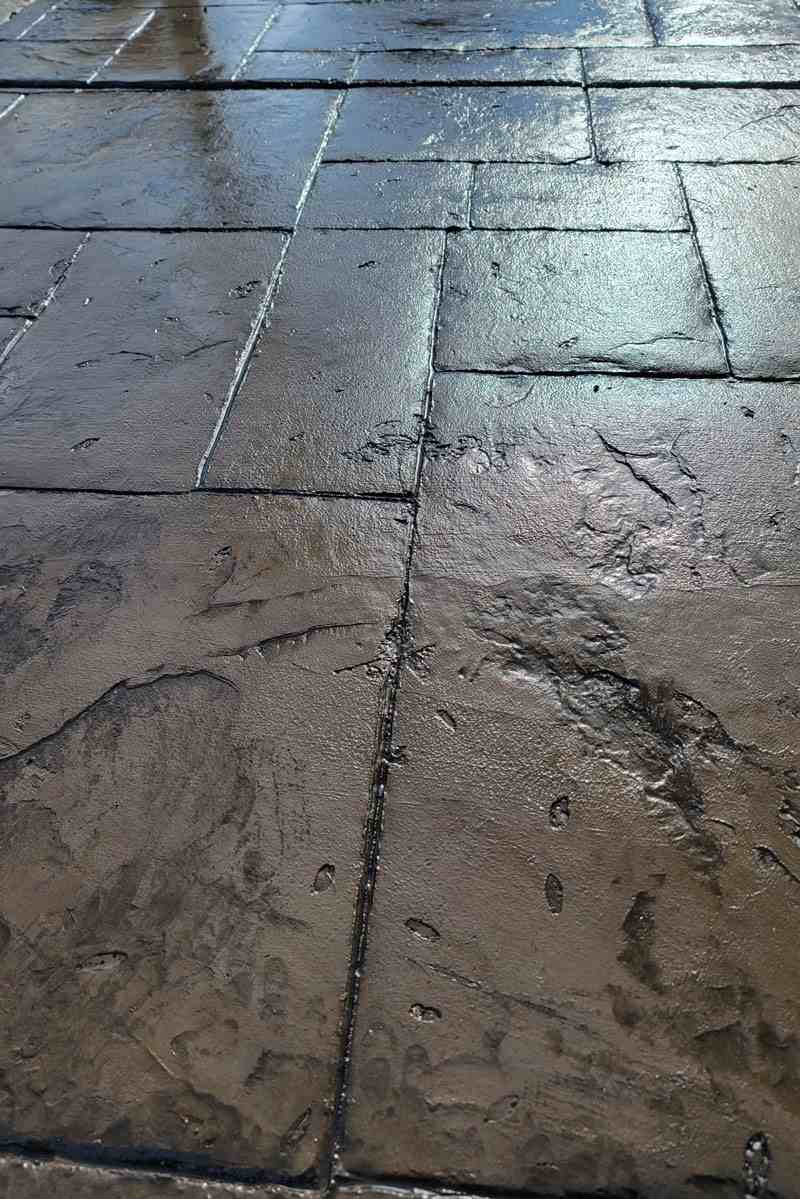 Five Benefits of Stamping and Staining
Stamping and staining have a range of benefits to complete the appearance and quality of your concrete, including:
Optimal Performance: Stamping and staining are exceptionally durable. Unlike paint, stamp and stain work penetrates concrete surfacing and doesn't chip. The only time your stamp or stain job will get damaged is if the concrete breaks. Your stamp and stain work will add an extra layer of protection for your concrete, hopefully ensuring quality for years to come.
Easy Maintenance: Do you want a fantastic color or style for your concrete without having to worry much about taking care of it? If so, stamping and staining may be suitable for you. Stamps and stains require little maintenance. All we recommend is receiving a re-stain once every couple of years. Besides that, your color is good to go.
Versatile Colors and Styles: Simply put, stamps and stains look terrific. Whether you want the perfect color to suit your patio's aesthetic, or you want the right texture for your basement, there's a stamp or stain right for you. Stamps and stains come in endless colors, styles and aesthetics. We provide neutral and vibrant color pallets to improve your concrete's appearance.
Budget-Friendly: Stamping and staining require less maintenance, repair and replacement. They also take almost no time to install. Reduced needs make stamping and staining cut your costs significantly. You'll save more money on installation, allowing you to spend more time focusing on other aspects of your residential or commercial project.
Fast Installation: Cut down on your wait time with a stamping and staining installation. Professionals can perform an efficient installation with a short turnaround. You'll have your stamp or stain completed in no time.
Receive a Customized Concrete Solution
If we've learned anything over the last 20 years, it's that there's no such thing as a one-size-fits-all concrete solution. That's why we develop and complete a customized solution for our customers. We stay present on your job site from start to finish, ensuring your stamp or stain is installed to your particular preferences. Contact us today for a full consultation and discover the Brains and Muscle Concrete difference.
Contact Us Today for a Free Estimate