Skip to Content
Concrete Removal & Disposal
Concrete & Yard Waste Removal & Disposal in
Salt Lake County & Surrounding Areas
Do you need to rid that damaged, old and unsightly rubbish off your property or project site? Brains and Muscle Concrete will come and clean up quickly and safely. Whether you need services for your home or athletic court, restaurant or hotel, we've got the hard-working professionals necessary to make your space free of clutter.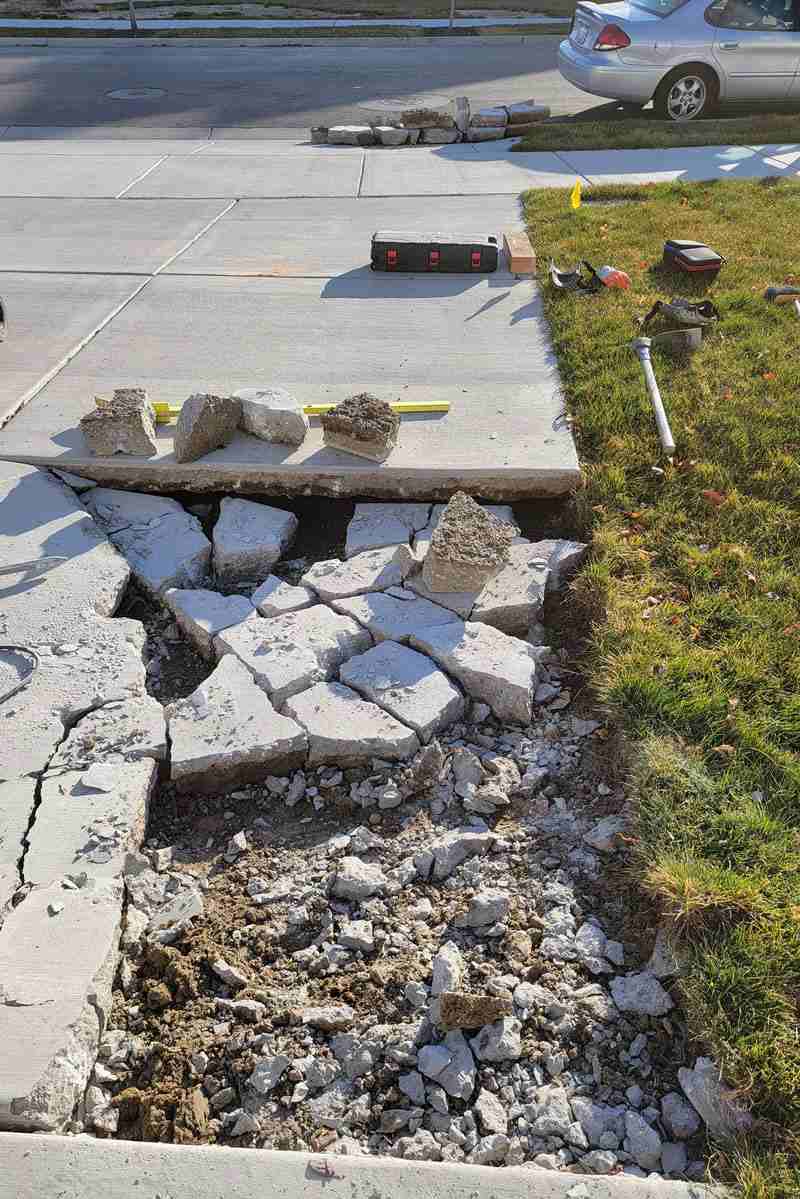 Safe and Tidy Removal Services
If you need thorough, efficient cleanup, we can provide it. Here's why we're your ideal choice:
Safety-First: Whether you need to ensure the safety of your family or the inhabitants of your commercial property, we're here for you. Safety comes first with every cleanup. Our team is monitored during your entire removal project, ensuring they stay on track carefully and attentively. We'll transport your old concrete rubbish to a secure location far from your property. You'll forget your rubbish was there in the first place.
Completely Clean: Are you ready for a spotless job-site entirely clear of rubbish, debris and potential hazards? Enjoy tidy concrete space with our disposal services. Our approach is thorough—we clear every piece of junk so you can start the next phase of your concrete project. You can park in your driveway, relax on your patio or conduct business knowing your concrete space is clutter-free and functional.
Small and Large Job Site Cleanup: There's no removal project too large or small for our team. We'll attend to your cleanup with the same level of dedication and work ethic, regardless of the size and scope of your project. If your job is small enough, our team can start and finish within a day. Further, we don't skip over small jobs in favor of large jobs. If your concrete needs a cleanup, we have you.
Customer Dedication and Commitment: Many companies juggle too many jobs and tasks at once, losing sight of what's essential—complete customer satisfaction. Instead, we take on one project at a time, ensuring you have our devoted attention until completing your cleanup. We promise to remain committed to you and fulfill your project's needs.
Residential and Commercial Cleanup: We specialize in the residential and commercial concrete cleanup. Are you tearing out the concrete to remodel your home or apartment complex? How about your basketball or tennis court? If so, we possess years of experience cleaning up concrete for various residential and commercial projects. We're available to help you, too.
Full Consultations and Dedicated Service
We also provide full consultations for concrete framework, crack repair, replacement, and beyond with professional removal services. We'll perform all our services with the same one-job-at-a-time commitment for you. Feel free to contact our friendly team today and inquire about meeting your needs.
Please note we have a minimum of $180 to pick up concrete and $80 to pick furniture/appliances. Prices will vary based on quantities and distance.
Contact Us Today for a Free Estimate