Skip to Content
Walkout Basements Experts in Salt Lake City & West Valley City, UT
Enhance Your Home With Concrete Basement Walkouts
Welcome to Brains and Muscle Concrete, your go-to source for all your concrete walkout basement needs in Salt Lake City, UT, and West Valley City, UT. Our experienced professionals are dedicated to providing top-quality services that meet your needs and exceed your expectations. We offer many walkout basement ideas to add ease of use to your basement.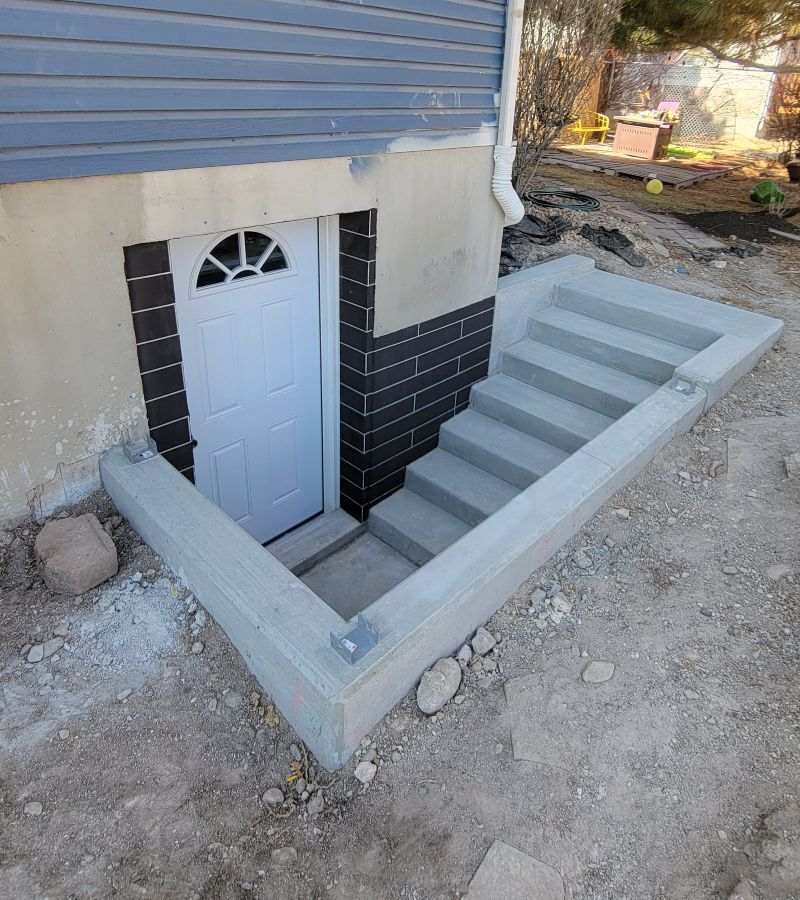 Concrete Basement Walkouts
Concrete basement walkouts are an excellent way to add more functionality and value to your home. They are basement doors that lead outside your home, often to a patio or deck. Here are some things you should know about concrete basement walkouts:
They allow more natural light to enter your basement, making it feel more like a part of your living space than a dark, damp area.
They can increase the overall value of your home by providing an additional entrance and exit point, making your home more accessible and convenient.
Concrete basement walkouts can be customized to fit your unique style and design preferences, from the door type to the finishing touches.
How to Create an Amazing Walkout Basement
Creating an amazing walkout basement requires careful planning and attention to detail. Here are some tips to help you get started:
 Choose the right location for your walkout basement. Consider factors like the slope of your yard, the direction of sunlight, and the proximity to trees or other landscaping features.
Determine the purpose of your walkout basement. Will it be a recreational space, a home office, or a guest suite? Knowing the intended use of the space will help you plan accordingly.
Invest in quality materials and workmanship. Hiring experienced professionals like Brains and Muscle Concrete will ensure your walkout basement is constructed with the highest quality and precision.
Can I Make My Basement a Walkout?
In many cases, converting an existing basement into a walkout is possible. However, the project's feasibility will depend on several factors, including the location and layout of your home, the condition of your basement, and any zoning or building regulations in your area. Before starting any basement conversion project, it's important to have a professional assessment of your basement to determine its structural integrity and the extent of any necessary repairs or modifications. Additionally, obtaining all necessary permits and approvals from local building authorities is crucial to avoid any potential legal or safety issues down the line. At Brains and Muscle Concrete, we have the expertise and knowledge to guide you through the entire process, from planning to completion, and ensure your walkout basement project succeeds.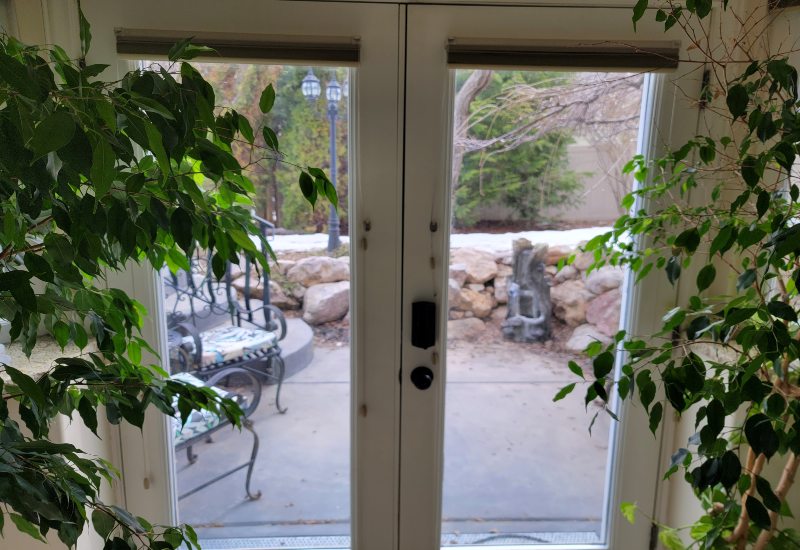 Why Choose Brains and Muscle Concrete
At Brains and Muscle Concrete, we take pride in delivering exceptional quality and customer service. With decades of combined experience in the industry, we are dedicated to providing our clients with superior craftsmanship and attention to detail. Our team is committed to open and honest communication, and we offer competitive pricing and flexible financing options to ensure that your project fits your budget. Above all, we stand behind our work and guarantee your satisfaction with every project we undertake.
Get Started on Your Walk-Out Basement Project
Are you ready to transform your basement with a concrete walkout? Do you have more questions on what is a walkout basement? Contact Brains and Muscle Concrete today to schedule your consultation and get started on your project.
Contact Us Today for a Free Estimate