Skip to Content
Concrete Pads & Slabs Experts in Salt Lake City & West Valley City, UT
Concrete Pads & Slabs
If your project needs a brand-new concrete pad, or you need to replace or repair a slab, Brains and Muscle Concrete can deliver. We possess over two decades of experience providing dependable, long-lasting pads and slabs. We take on large residential and commercial projects, and we can often complete smaller projects within a day.
Every project need is different. That's why we'll consult with you and develop a customized concrete solution. We promise to remain on your job site for your project's duration. Feel free to approach us at any time with questions, concerns and comments. Our team is committed to each customer and ultimately fulfilling their needs.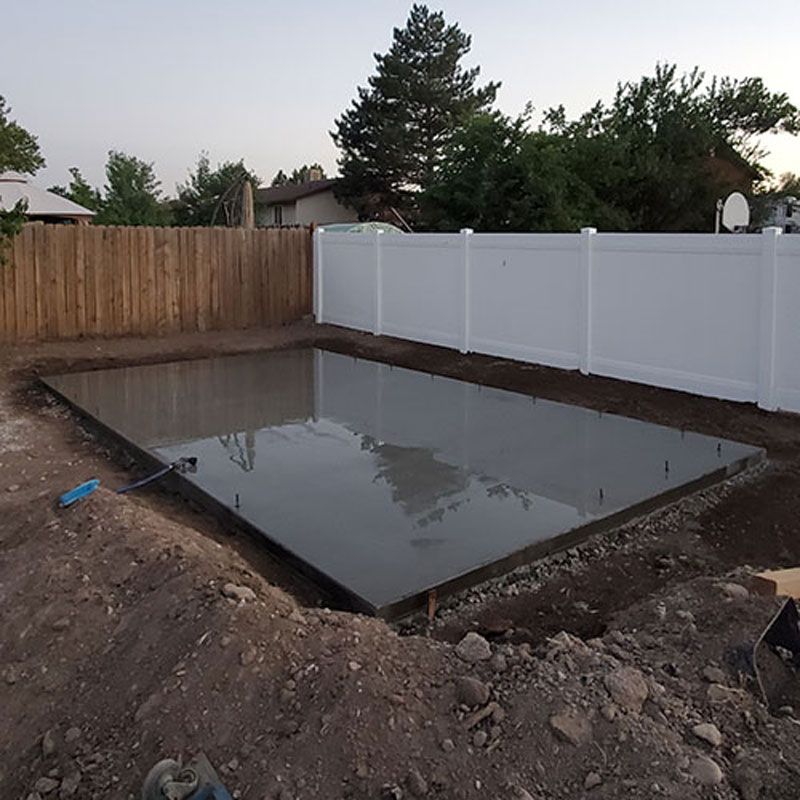 Improve Your Concrete Pad & Slab
Do you need a full-service pad or slab installation for your residential or commercial property? Is a section of your otherwise healthy slab deteriorating, unpleasant looking or unsafe? Could your lab or tab benefit from a bit of maintenance?
If your concrete needs work, you want the most experienced professionals to complete your project with quickness and quality. We've provided countless residential and commercial properties with pads and slabs that last years.
Our team will perform a detailed inspection of your home, business or property's concrete, keeping you informed throughout the process about what we recommend—and what's needed. We'll install a slab that fits the precise size, shape and functionality of your property, or we'll make repairs that restore your property's quality.
Your Concrete Project Is Our Priority
If you choose us for your project, we remain committed to it until you're completely satisfied. We remain entirely focused on your concrete and won't take on other clients until your job is finished. This service model allows us to provide what you need in precise detail. We can also formulate a superior customized solution. Our time and attention are with you and your needs from when we start to your project's completion. Contact our professionals for a full consultation today.
Contact Us Today for a Free Estimate