Skip to Content
Fencing Installation Specialists in Salt Lake City & West Valley City, UT
Enhance Your Property With Quality Fencing Installation
At Brains and Muscle Concrete, we believe that a beautiful and functional fence can make all the difference in enhancing the appearance and security of your property. Our fencing installation services are available in Salt Lake City, UT, and West Valley City, UT, and we take pride in our ability to provide our clients with the highest quality fences that meet their specific needs.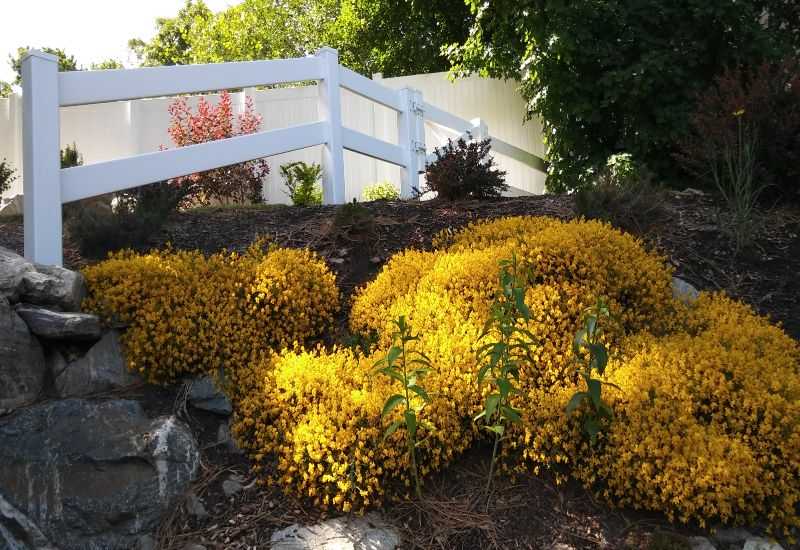 What Is Fencing Installation?
Fencing installation involves setting up a physical barrier around a property, whether residential, commercial, or industrial. Fencing serves multiple purposes, including privacy, security, aesthetics, and safety. With our extensive experience in fencing installations, we can assist you in choosing the best fencing solution for your specific requirements.
Brains and Muscle Concrete also offers fence extension services. For example, if you'd like to turn your 6-foot fence into an 8-foot fence, we can accommodate your needs with your preferred fencing material.
Factors to Consider When Hiring Fencing Contractors
Various factors must be considered when selecting fencing installation companies to ensure you make the right choice. These include:
Reputation – Look for a company with a solid reputation for quality work and customer satisfaction.
Experience – Choose a contractor with experience in the type of fencing you need.
Licensing and Insurance – Confirm that the company is licensed and insured to operate in your state.
Cost – Consider the installation cost and ensure that it fits your budget.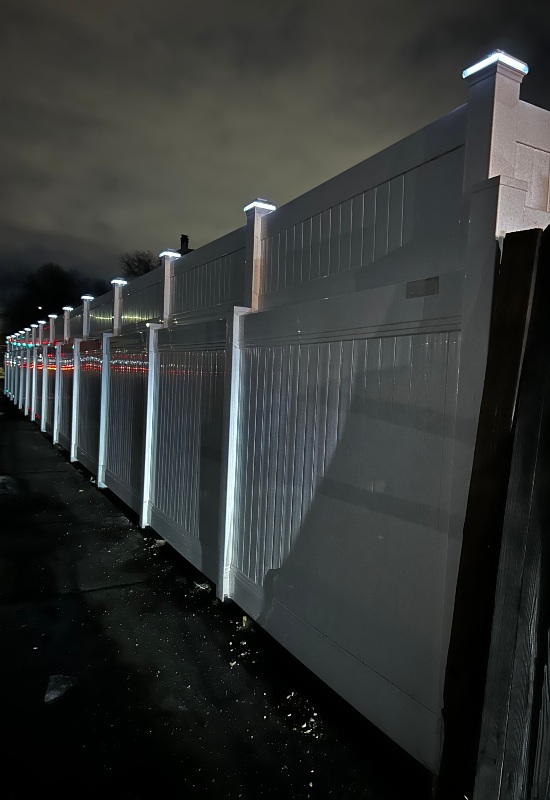 How Much Does Fencing Installation Cost & What Does It Cover?
The fencing installation cost varies depending on the type of fence, the property's size, and the installation's complexity. At Brains and Muscle Concrete, we provide free quotes. Our pricing covers all materials and labor.
What Kind of Fencing Material Can You Use?
At Brains and Muscle Concrete, we use only the highest quality fencing materials, including wood and vinyl. Wooden fences are a classic option that adds a warm and natural look to your property. They are durable, versatile, and can be customized to suit your specific needs. On the other hand, white vinyl fences offer a modern, sleek, and clean look that requires minimal maintenance. They are also durable and can withstand harsh weather conditions, making them an ideal option for the Salt Lake City and West Valley City areas.
Wood & Vinyl Installation
Our wood fencing installation involves the following steps:
Design and Planning – We work closely with our clients to design and plan the fence, considering their specific requirements and preferences.
Material Selection – We use only the best quality wood to ensure durability and longevity.
Installation – Our experienced team will install the fence with precision and care, ensuring it is level, straight, and sturdy.
Our vinyl fencing installation process involves the following:
Planning and Design: We work with you to design a fence that fits your needs and preferences.
Material Selection: We use high-quality vinyl materials designed to withstand harsh weather conditions and last for years.
Installation: Our expert team will install the fence with care and precision, ensuring it looks great and functions as it should.
Benefits of Fencing Installation
There are numerous benefits to installing a fence on your property, including the following:
Security and Privacy – Fences provide a physical barrier that can deter intruders and prevent unauthorized access to your property.
Aesthetics – A well-designed fence can add to your property's curb appeal and overall appearance.
Safety – Fences can help keep children and pets safe by preventing them from wandering off the street or entering dangerous areas.
Value – Installing a fence can increase the value of your property and make it more appealing to potential buyers.
Why Choose Brains and Muscle Concrete?
We are a trusted and experienced fencing installation company committed to providing our clients with high-quality solutions. Some reasons to choose Brains and Muscle Concrete for your fencing needs include:
Quality Materials – We use only the highest quality materials to ensure your fence is durable, long-lasting, and functional.
Professional Installation – Our team of experts will install your fence precisely, ensuring it looks great and functions as it should.
Customizable Options – We offer a range of customizable options to ensure that your fence meets your specific needs and preferences.
Competitive Pricing – We provide affordable pricing without sacrificing quality or professionalism.
Customer Satisfaction – We are committed to providing our clients with exceptional customer service and ensuring they are satisfied with our work.
Contact Our Fencing Experts
Are you interested in enhancing your property with a new wooden or vinyl fence, or extending your current fence? Contact Brains and Muscle Concrete today to schedule a consultation with one of our fencing installation experts. We will work with you to design a fence that meets your needs, fits your budget, and enhances the appearance and security of your property.
Contact Us Today for a Free Estimate