Skip to Content
Concrete & Other Services in Summit County
Brains and Muscle Concrete provides services for concrete and other services in Salt Lake City, UT.
We go beyond concrete, offering customized solutions for artificial grass installation, construction job site cleanup and more. Our family-owned and operated company has 20 years of experience giving our clients focused and individual attention. Once we come aboard your project, we exclusively work on and complete it before moving on to the next client.
We provide you with undivided attention until the job is done to your total satisfaction. That's the Brains and Muscle Concrete difference.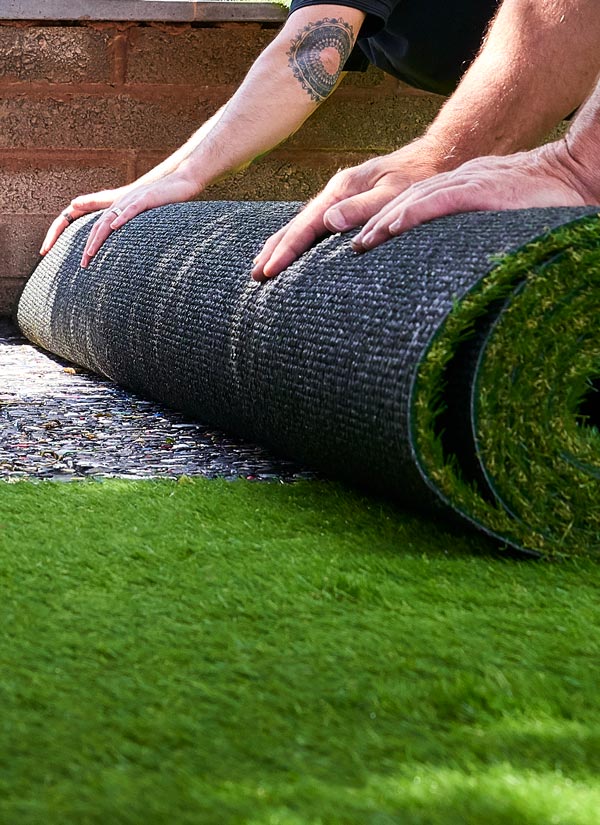 Other Services Our Company Provides
If you don't need a concrete project but have something else in mind, we can help. Our team performs the following services with total dedication:
Artificial Grass Installation: If you want that lifelike grass look and feel without the maintenance or hassle, we've got you. We'll carefully install your artificial grass for your residential or commercial property. Your artificial grass will blend in seamlessly.
Xeriscaping: Creating a gorgeous landscape while conserving our precious water resources. Naturally, the movement first became popular in arid regions, which is why so many people associate xeriscaped landscapes with cactus. However, per your region a variety of zone friendly plants can be combined with creative design to create unique landscapes with stunning visual impact.
Light Demolition: Some residential and commercial properties require a minor demolition before hauling the junk. We can provide a one- or two-day demolition for your project and move it away after we're finished.
Gutter Cleaning: Do you want to start the warmer seasons off with clean gutters? Or do you need one last clean before winter hits? If so, we'll perform a thorough cleaning, ensuring water flow without hassle.
Spring Cleanouts: It's that time of year when spring has sprung once again. If you need to get that accumulated clutter out of your residential or commercial property, we'll come by and carry it away in no time.
Window Replacements: Sometimes, window replacements are required for residential or commercial products. Our team provides a sturdy installation. You'll love the view and clarity of your new window.
Residential and Commercial Solutions for You
Many companies ignore small project requests and seek out larger jobs, but not us. We provide residential and commercial services large and small. Some projects, if small enough, can be completed within a day.
Regardless of the size or scope of your project, you can feel confident knowing that it has our full attention. Once we arrive, we're there until the end of the day or until the project is done. Our professional team is always available to guide you through, addressing your questions, concerns and ideas along the way. We're committed to you.
Contact Us Today for a Free Estimate